I like to detox from time to time when I start feeling sluggish. (or if I've had too much Halloween candy) We bought a juicer this past summer and I really like using it. You can also buy smoothie machines but I am not sure I want to choke down a thick, veggie smoothie yet.
Here is my favorite combination: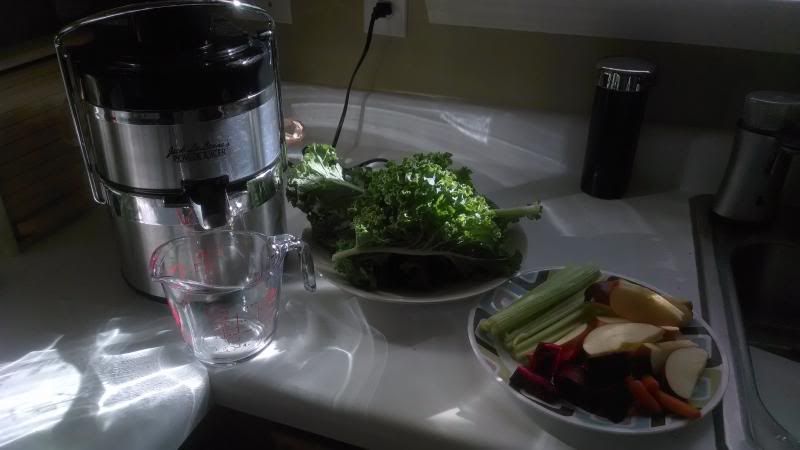 A big plate of Kale.....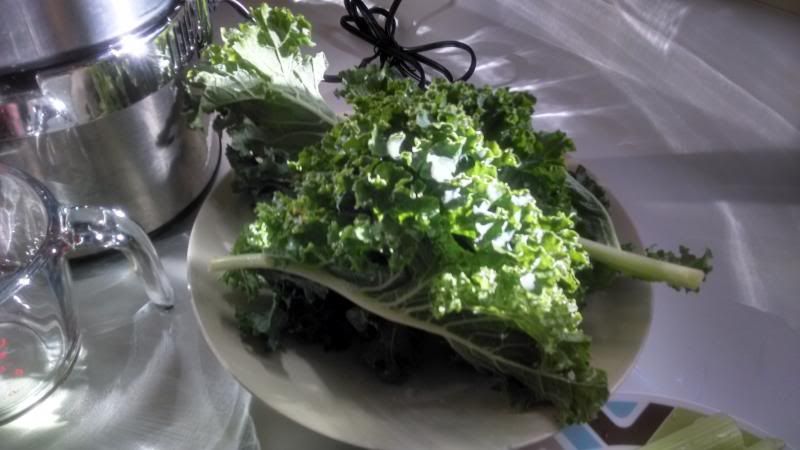 ....an apple, celery (about 4 stalks), 1 beet and baby carrots. I had barely any carrots left but I typically juice a big handful of these.
You put these in the juicer. The apples and celery produce the most juice so put those in with kale and beets.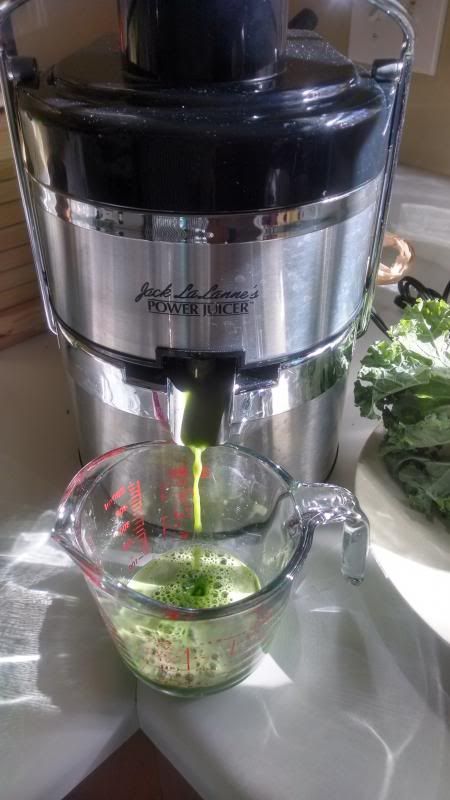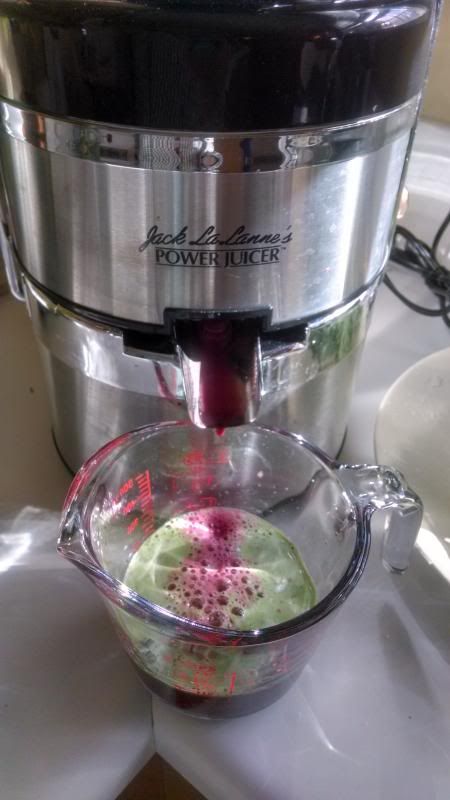 You now have a nutrient packed juice that will help flush your body. I also make sure to drink lots and lots of water. Sometimes I do this once a day and other times I will do this for breakfast and lunch.